Our team unites experts in the social sciences, medicine, computer science, and neuroscience who study human behavior creating the greatest interdisciplinary effort in history to solve the problem of enduring behavior change.
Director of BCFG Savings and Health
Katherine Milkman is the Evan C. Thompson Endowed Term Chair for Excellence in Teaching and a tenured associate professor at The Wharton School of the University of Pennsylvania. She holds a secondary appointment at Penn's Perelman School of Medicine.
Her research relies heavily on big data to document the systematic ways people deviate from making optimal choices. Her work has paid particular attention to what produces self-control failures (e.g., under-saving for retirement, exercising too little, eating too much junk food) and how to improve decisions.
Katherine has received numerous awards for her research including an early career award from the Federation of Associations in Behavioral & Brain Sciences. When under 30, Milkman was named one of the world's top 40 business school professors under 40 by Poets and Quants.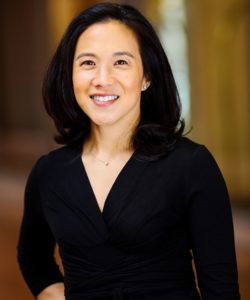 Director of BCFG Education
Angela Duckworth is the Christopher H. Browne Distinguished Professor of Psychology at the University of Pennsylvania. She is also the founder and CEO of the Character Lab, a nonprofit whose mission is to advance the science and practice of character development.
Angela studies grit and self-control, two attributes that are distinct from IQ and yet powerfully predict success and well-being.
A 2013 MacArthur Fellow, Angela has advised the White House, the World Bank, NBA and NFL teams, and Fortune 500 CEOs. Currently, she serves as a Faculty Director for Wharton People Analytics, an initiative that helps organizations adopt the latest insights from social science research.
Edward Chang
University of Pennsylvania

Lauren Eskreis-Winkler
University of Pennsylvania
Samantha Horn
Northwestern University
Alexa Hubbard
New York University
Joowon Kim
University of Pennsylvania
Erika Kirgios
University of Pennsylvania
Joachim Talloen
Carnegie Mellon University
Jamie Taxer
Stanford University
Laszlo Bock
Co-founder and CEO
Humu
Troyen Brennan
Executive VP and Chief Medical Officer
CVS Health
Steve Cole
Professor of Medicine and Psychiatry and Biobehavioral Sciences
UCLA School of Medicine
Helen Dean
CEO
United Kingdom National
Employment Savings Trust
William Hite
Superintendent
The School District of Philadelphia
Dave Levin
Co-founder, KIPP
Co-founder, RELAY Graduate School of Education
Thomas Montag
COO
Bank of America
Robert Sahadevan
Enterprise VP of Consumer Marketing and Data Analytics
Humana
Maya Shankar
Head of Behavioral Science
Google
Ryan Smith
Co-founder and CEO
Qualtrics
Piyush Tantia
Co-Executive Director
ideas42