Creating Enduring Behavior Change
The Power to Improve Lives

The Behavior Change for Good Initiative unites a world-class, interdisciplinary team of academic experts with leading organizational partners to help advance the science and practice of behavior change. We identify what works at scale by conducting mega-studies (massive random-assignment A/B tests), in which we simultaneously test our Scientific Team's best ideas for changing a target behavior. Our approach gives us the power to understand which strategies work best overall, what works best for whom, and how to most effectively use behavioral science to transform people's lives for the better.
Behavior Change Spotlight
New BCFG Studies on Encouraging Vaccination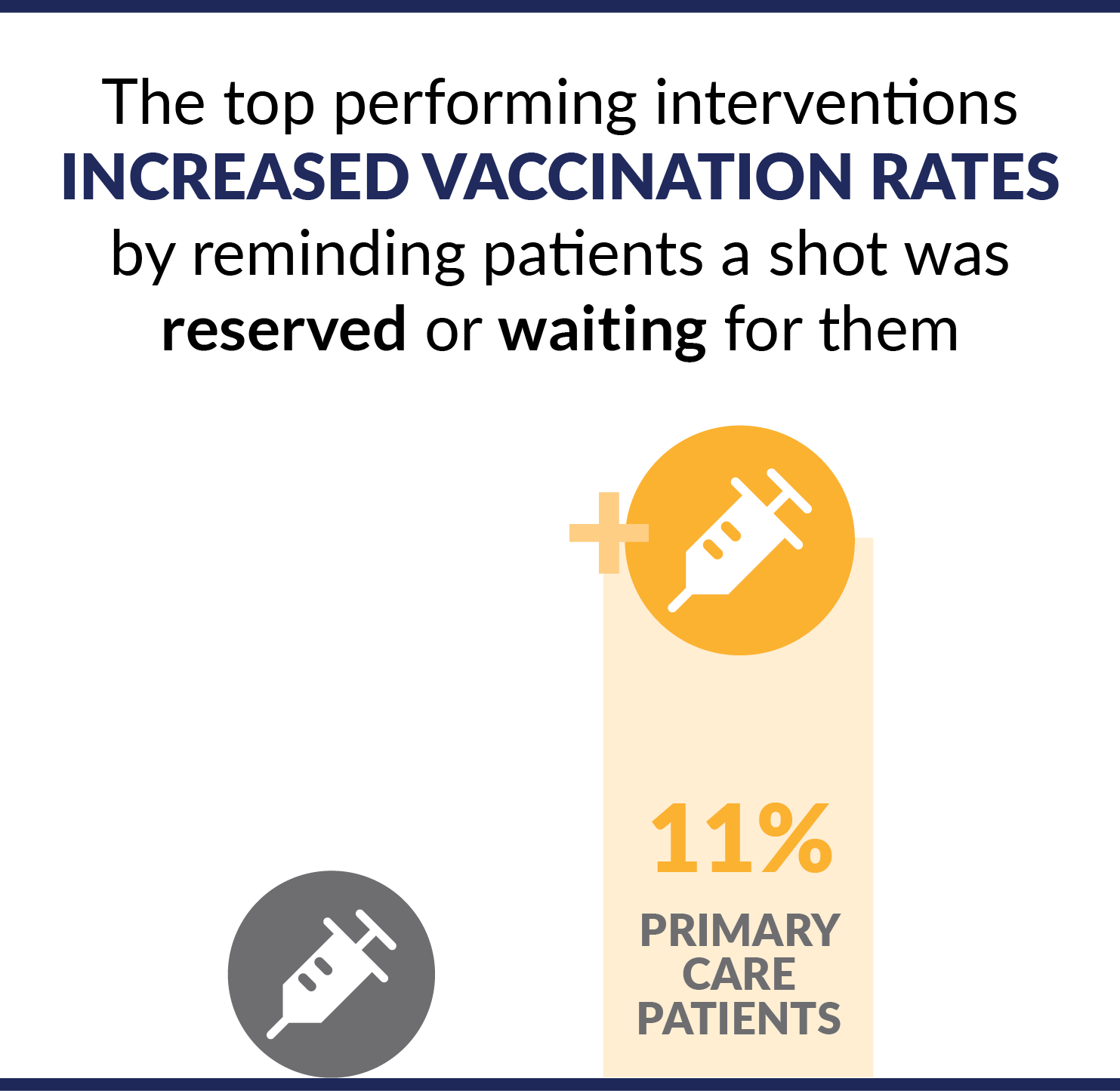 BCFG, in collaboration with the Penn Medicine Nudge Unit, has released findings from two of the largest-ever studies on vaccination uptake. Conducted with Walmart and two regional health systems (Penn Medicine and Geisinger), these studies show a cost-effective way to encourage vaccination: sending SMS reminders mentioning a flu vaccine is "reserved" or "waiting for you". These promising results can be applied to COVID-19 vaccination efforts. To learn more, check out the recent press release about these findings: http://whr.tn/2NlvaVb
 Spring 2021
BCFG Virtual Seminar Series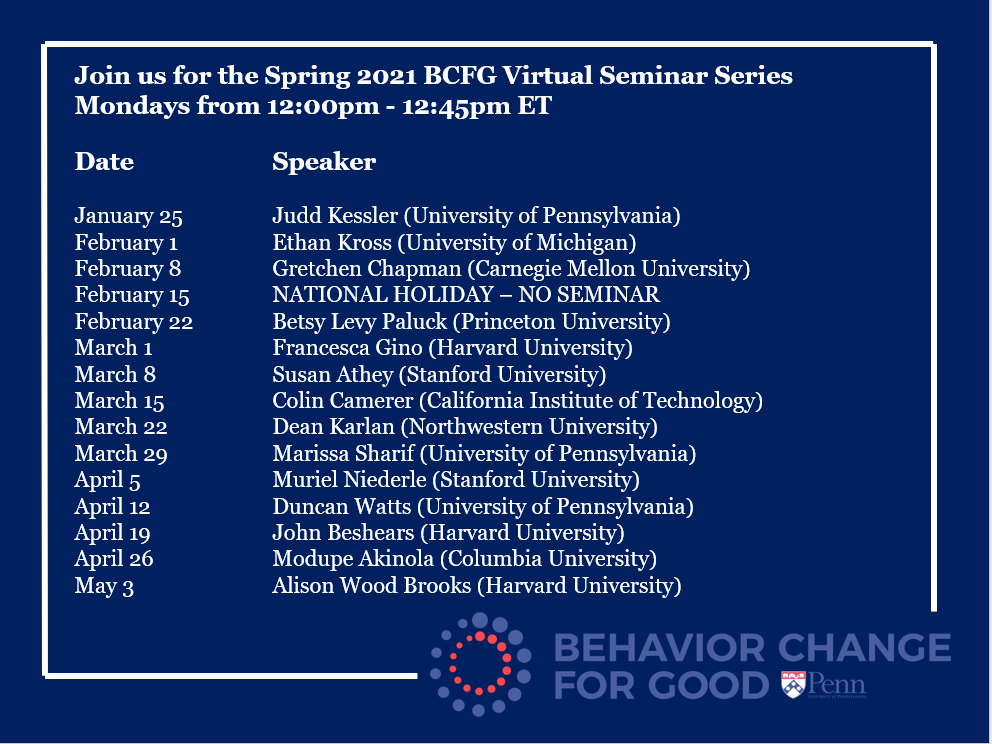 Due to the incredible success of our Fall 2020 virtual seminar series, we're excited to announce the series will continue on Mondays from 12 – 12:45 pm ET, beginning on January 25, 2021. As before, the series is open to anyone who would like to attend. Seminars will include a 25 minute research presentation followed by 15 minutes of Q&A moderated by BCFG Co-Directors Katy Milkman & Angela Duckworth.
To attend, just register here and you will receive a recurring Zoom link for the seminar.
In response to the COVID-19 pandemic, BCFG asked our talented team of 100+ behavioral scientists to provide their tips for encouraging masking-wearing, which we complied into an easy-to-read flyer. 
Join Our Team
We are recruiting a Research Project Manager to join the BCFG Team. This position will play a key role in the development and implementation of BCFG research, data collection and analysis, and building relationships with research and organizational partners. Interested applicants can learn more and apply for the position at: http://bit.ly/3j8dEze
We are recruiting two full-time research assistants to join the BCFG Team, to start in June 2021. The positions are ideal for individuals with an interest in pursuing a Ph.D. in economics/applied economics or behavioral science seeking to gain greater familiarity and experience with research before applying to graduate schools.
Interested applicants can learn more and apply for the position on Penn's website:
– Applied economics: https://bit.ly/2Uj6gpi 
– Behavioral science: https://bit.ly/3lnBeZ0