Creating Enduring Behavior Change
In response to the COVID-19 pandemic, BCFG is eager to find opportunities where our talented team of 100+ behavioral scientists could be of help. If you have an opportunity in mind where behavioral science could help address pressing pandemic-related problems, please contact us

here.
The Power to Improve Lives

The Behavior Change for Good Initiative unites a world-class, interdisciplinary team of academic experts with leading organizational partners to help advance the science and practice of behavior change. We identify what works at scale by conducting mega-studies (massive random-assignment A/B tests), in which we simultaneously test our Scientific Team's best ideas for changing a target behavior. Our approach gives us the power to understand which strategies work best overall, what works best for whom, and how to most effectively use behavioral science to transform people's lives for the better.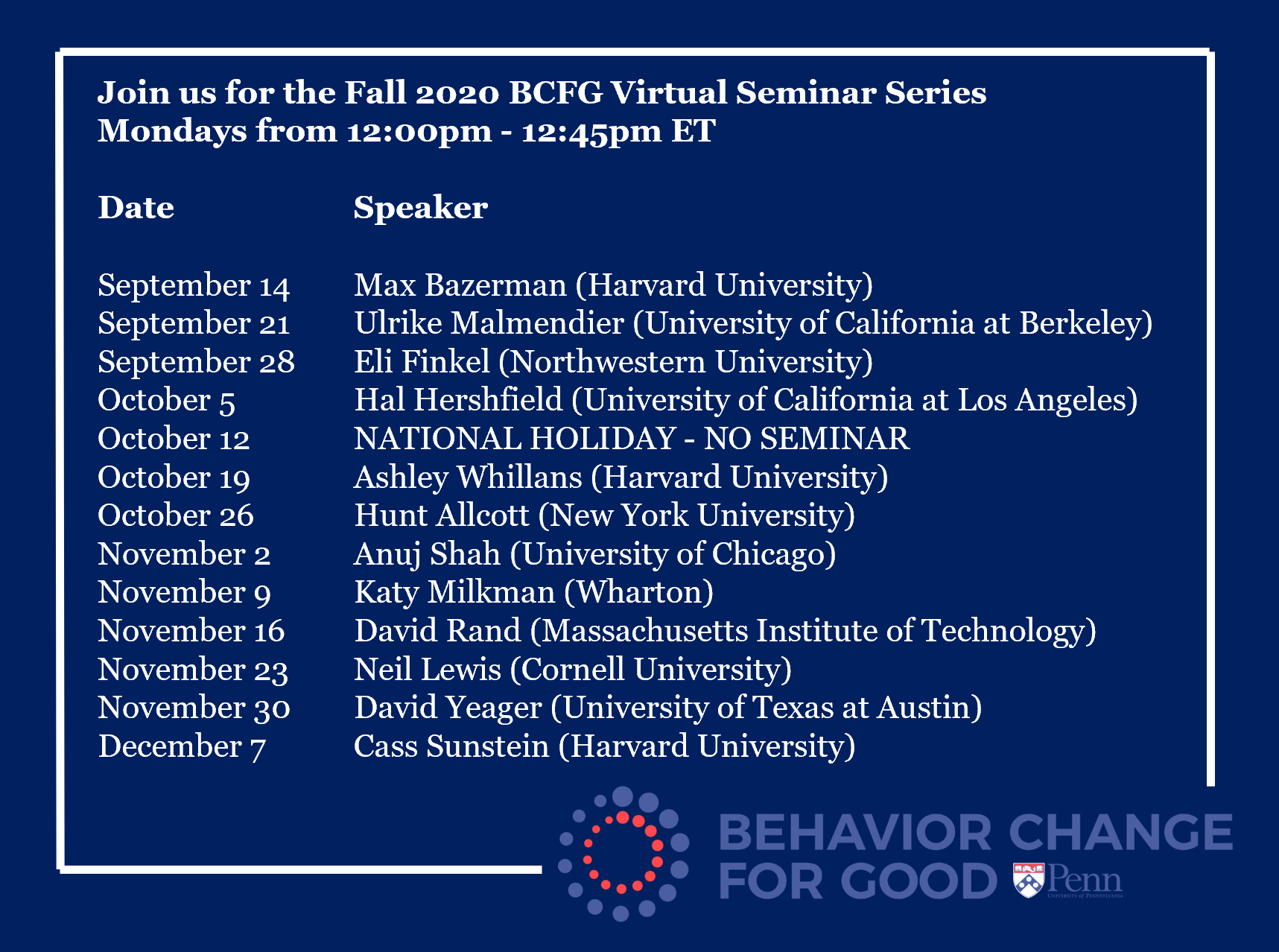 BCFG is pleased to announce a new virtual seminar series showcasing research by our team scientists. Each session will consist of a 20 minute academic presentation followed by 20 minutes of Q&A moderated by BCFG Co-Directors Katy Milkman and Angela Duckworth. These seminars are open to anyone. Please register at bit.ly/2EnAiDl to obtain a Zoom link that will allow you to attend.
 Behavior Change Spotlight
New BCFG Publication: Teaching Temptation Bundling Increases Exercise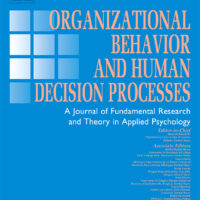 Our first publication from BCFG's mega-study with 24 Hour Fitness shows that doing what you want to do while doing what you should do ("temptation bundling") can help build exercise habits. Led by Wharton PhD student Erika Kirgios, we found helping people pair something enjoyable (like listening to an engaging audiobook provided by Audible.com) with exercise increased how often they went to the gym for months afterward. Simply providing an audiobook to gym members was also effective at increasing exercise. Our data suggest this is because, even without instruction, people recognize they should pair the free audiobook with their workouts. We're extremely grateful to 24 Hour Fitness and Audible.com for their partnership and support.
Join Our Team
We are recruiting two full-time research assistants to join the BCFG Team, to start in June 2021. The positions are ideal for individuals with an interest in pursuing a Ph.D. in economics/applied economics or behavioral science seeking to gain greater familiarity and experience with research before applying to graduate schools.
Interested applicants can learn more and apply for the position on Penn's website:
– Applied economics: https://bit.ly/2Uj6gpi 
– Behavioral science: https://bit.ly/3lnBeZ0