Creating Enduring Behavior Change
New 2021-22 Behavior Change for Good Virtual Event Series: Authors@BCFG
Fridays at 12 PM ET- September 24, October 15, and December 3 Register here!
The Power to Improve Lives

The Behavior Change for Good Initiative unites a world-class, interdisciplinary team of academic experts with leading organizational partners to help advance the science and practice of behavior change. We identify what works at scale by conducting mega-studies (massive random-assignment A/B tests), in which we simultaneously test our Scientific Team's best ideas for changing a target behavior. Our approach gives us the power to understand which strategies work best overall, what works best for whom, and how to most effectively use behavioral science to transform people's lives for the better.
  New BCFG Studies on Encouraging Vaccination
BCFG, in collaboration with the Penn Medicine Nudge Unit, has released findings from two of the largest-ever studies on vaccination uptake. Conducted with Walmart and two regional health systems (Penn Medicine and Geisinger), these studies show a cost-effective way to encourage vaccination: sending SMS reminders mentioning a flu vaccine is "reserved" or "waiting for you". The Penn Medicine/Geisinger study was recently published in the Proceedings of the National Academy of Sciences. These promising results can be applied to COVID-19 vaccination efforts. To learn more, check out the press release about these findings.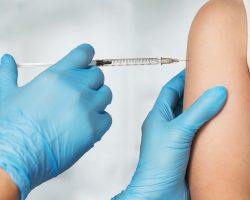 BCFG Virtual Event Series: Authors@BCFG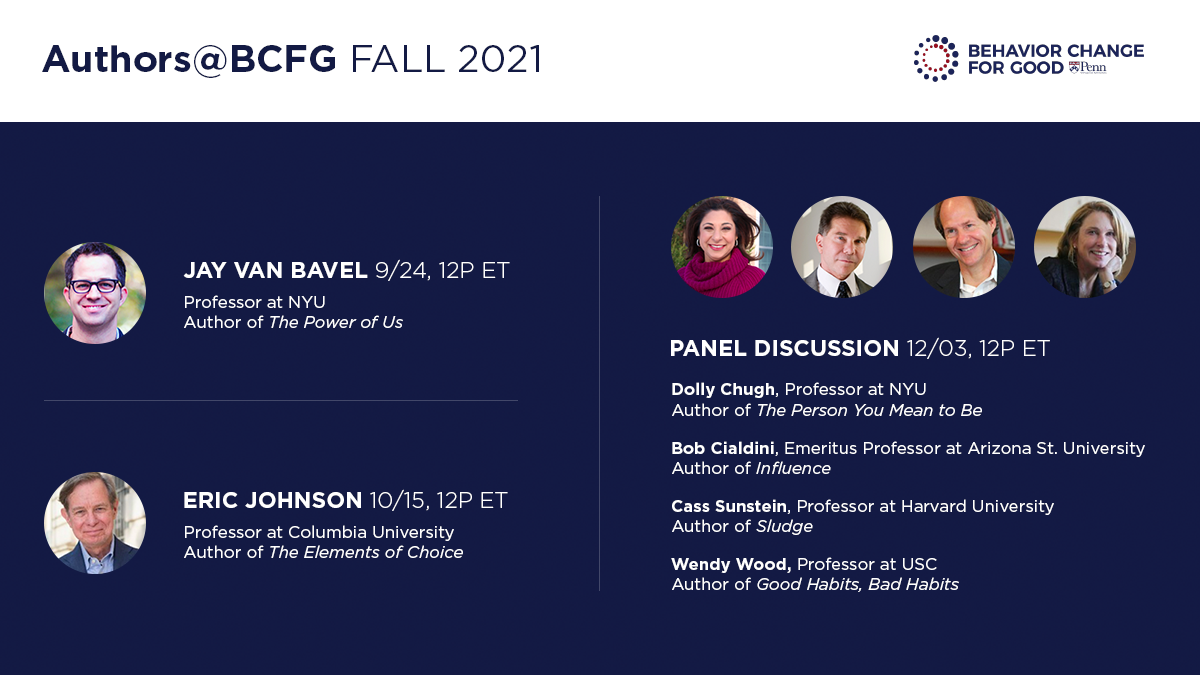 The Authors@BCFG virtual event series features interviews with BCFG Team Scientists who have written new books aimed at a popular audience. We hope you'll join us for these exciting conversations!  Our Fall 2021 dates are Fridays September 24th, October 15th, and December 3rd from 12:00-12:45 PM ET. Register here.
We created a toolkit for encouraging vaccine adoption (with a focus on COVID-19), which summarizes the main take-aways from BCFG's megastudies on nudging flu vaccination uptake with a guide for implementation.
In response to the COVID-19 pandemic, BCFG asked our talented team of 100+ behavioral scientists to provide their tips for encouraging masking-wearing, which we complied into an easy-to-read flyer.