Creating Enduring Behavior Change
In response to the COVID-19 pandemic, BCFG is eager to find opportunities where our talented team of 100+ behavioral scientists could be of help. If you have an opportunity in mind where behavioral science could help address pressing pandemic-related problems, please contact us

here.
The Power to Improve Lives

The Behavior Change for Good Initiative unites a world-class, interdisciplinary team of academic experts with leading organizational partners to help advance the science and practice of behavior change. We identify what works at scale by conducting mega-studies (massive random-assignment A/B tests), in which we simultaneously test our Scientific Team's best ideas for changing a target behavior. Our approach gives us the power to understand which strategies work best overall, what works best for whom, and how to most effectively use behavioral science to transform people's lives for the better.
BCFG is pleased to announce a new virtual seminar series showcasing research by our team scientists. Each session will consist of a 20 minute academic presentation followed by 20 minutes of Q&A moderated by BCFG Co-Directors Katy Milkman and Angela Duckworth. These seminars are open to anyone. Please register at bit.ly/2EnAiDl to obtain a Zoom link that will allow you to attend.
 Behavior Change Spotlight
New Paper on Motivation Laundering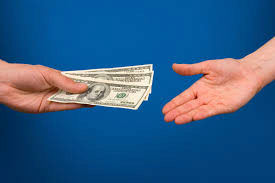 A BCFG paper was recently published in the Proceedings of the National Academy of Sciences. The paper builds on research showing that when people earn cash to change their behavior for good (for instance, to exercise or recycle or study), it can be harmful to their intrinsic motivation. Across two large experiments led by Wharton PhD student Erika Kirgios and coordinated by BCFG, this paper shows if people are prompted to treat their goal progress as a reward and forego cash incentives they earned for good behavior, many will happily do so. The paper introduces the term "motivation laundering" to describe people's likely rationale for rejecting cash earned in the process of changing for good.