Creating Enduring Behavior Change
The Power to Improve Lives

The Behavior Change for Good Initiative unites a world-class, interdisciplinary team of academic experts with leading organizational partners to help advance the science and practice of behavior change. We identify what works at scale by conducting mega-studies (massive random-assignment A/B tests), in which we simultaneously test our Scientific Team's best ideas for changing a target behavior. Our approach gives us the power to understand which strategies work best overall, what works best for whom, and how to most effectively use behavioral science to transform people's lives for the better.
New BCFG-CHIBE Initiative in Partnership with the City of Philadelphia
The Philly Vax Sweepstakes is a series of three citywide drawings designed to give Philadelphians extra motivation to get their vaccination against COVID-19 as the city fully reopens this summer.
A total of 36 vaccinated Philadelphians will win cash prizes up to $50,000, totaling nearly $400,000 in giveaways.
In each of the three drawings on June 21, July 6, and July 19, six individuals will win $1,000; four will win $5,000; and two will win $50,000.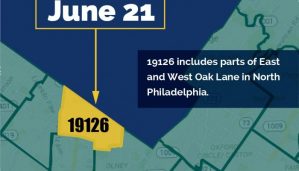 Half of the winners in each drawing will be pulled from a randomly selected Philadelphia zip code ("Selected zip code") and the other half of winners will come from all of Philadelphia's remaining zip codes.
  New BCFG Studies on Encouraging Vaccination
BCFG, in collaboration with the Penn Medicine Nudge Unit, has released findings from two of the largest-ever studies on vaccination uptake. Conducted with Walmart and two regional health systems (Penn Medicine and Geisinger), these studies show a cost-effective way to encourage vaccination: sending SMS reminders mentioning a flu vaccine is "reserved" or "waiting for you". The Penn Medicine/Geisinger study was recently published in the Proceedings of the National Academy of Sciences. These promising results can be applied to COVID-19 vaccination efforts. To learn more, check out the press release about these findings.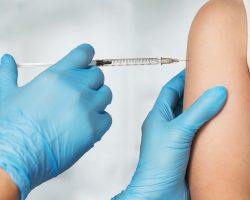 Behavior Change Spotlight: New Book by Katy Milkman
BCFG Co-Director, Katy Milkman's new book, How to Change, is available on May 4, 2021. Read more from Katy here.
About the Book: Set audacious goals. Foster good habits. Create social support. You've surely heard this advice before. If you've ever tried to change — to boost exercise or healthy eating, to prevent missed deadlines or kick-start savings — then you know there are thousands of apps, books, and YouTube videos promising guidance. And yet, you're still not where you want to be. This trailblazing book explains why. Milkman discovered a crucial thing many of us get wrong: our strategy. Change comes when you understand what's standing between you and success and tailor your solution to that roadblock. Get your copy today!

We created a toolkit for encouraging vaccine adoption (with a focus on COVID-19), which summarizes the main take-aways from BCFG's megastudies on nudging flu vaccination uptake with a guide for implementation.
In response to the COVID-19 pandemic, BCFG asked our talented team of 100+ behavioral scientists to provide their tips for encouraging masking-wearing, which we complied into an easy-to-read flyer.