Creating Enduring Behavior Change
The Power to Improve Lives

The Behavior Change for Good Initiative unites a world-class, interdisciplinary team of academic experts with leading organizational partners to help advance the science (and practice) of behavior change. We identify what works at scale by conducting mega-studies (massive random-assignment A/B tests), in which we simultaneously test our Scientific Team's best ideas for changing a given, target behavior. Our approach gives us the power to understand which strategies work best overall, what works best for whom, and how to most effectively use behavioral science to transform people's lives for the better.
Behavior Change Spotlight: Healthy Choices
Why do we have so much trouble doing the things we know are good for us? BCFG Team Scientist, David Asch, shares insights from his work on how we can make better choices and stick with them in this interview: Why is it hard to make healthy decisions?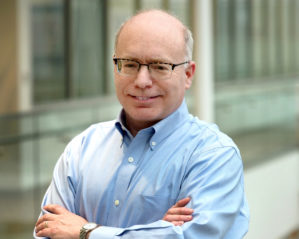 Join the Team
We are hiring a full-time Research Coordinator to start in June 2020. The Research Coordinator will work with Professors Angela Duckworth and Katherine Milkman to conduct large-scale field experiments designed to promote sustained behavior change. The position is ideal for individuals with an interest in pursuing a Ph.D. in business, economics, or psychology seeking to gain greater familiarity and experience with research before applying to graduate schools. See the job posting and apply here: http://bit.ly/31VQ2ng