Our team unites experts in the social sciences, medicine, computer science, and neuroscience who study human behavior creating the greatest interdisciplinary effort in history to solve the problem of enduring behavior change.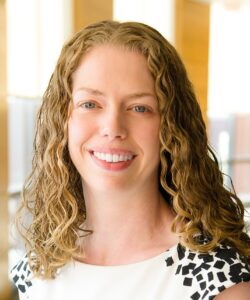 Director of BCFG Savings and Health
Katy Milkman is the James G. Dinan Professor at The Wharton School of the University of Pennsylvania, host of Charles Schwab's popular behavioral economics podcast Choiceology, and the former president of the international Society for Judgment and Decision Making. She is also the co-founder and co-director of the Behavior Change for Good Initiative, a research center with the mission of advancing the science of lasting behavior change.
Over the course of her career, Katy has worked with or advised dozens of organizations on how to spur positive change, including Google, the U.S. Department of Defense, the American Red Cross, 24 Hour Fitness, Walmart and Morningstar.
An award-winning scholar and teacher, Katy writes frequently about behavioral science for major media outlets such as The Washington Post, The New York Times, and The Economist. Her bestselling book How to Change: The Science of Getting From Where You Are to Where You Want to Be was named one of the eight best books for healthy living in 2021 by the New York Times, and Katy was also named one the world's top 50 Management thinkers by Thinkers50 in 2021.
Katy earned her undergraduate degree from Princeton University (summa cum laude), where she studied Operations Research and American Studies, and her PhD from Harvard University where she studied Computer Science and Business.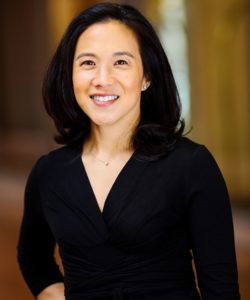 Director of BCFG Education
Angela Duckworth is the Rosa Lee and Egbert Chang Professor at the University of Pennsylvania. She is also the founder and CEO of the Character Lab, a nonprofit whose mission is to advance the science and practice of character development.
Angela studies grit and self-control, two attributes that are distinct from IQ and yet powerfully predict success and well-being.
A 2013 MacArthur Fellow, Angela has advised the World Bank, NBA and NFL teams, and Fortune 500 CEOs. Currently, she serves as a Faculty Director for Wharton People Analytics, an initiative that helps organizations adopt the latest insights from social science research.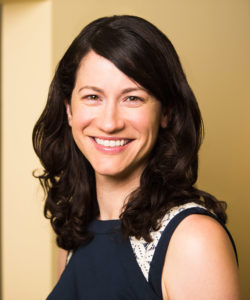 Executive Director of BCFG
Dena Gromet received her Ph.D. in Psychology from Princeton University, and has over a decade of experience in conducting research on the drivers of attitudes and behaviors across multiple domains. Dena was previously the Research Director for the Wharton People Analytics Initiative, and a Postdoctoral Fellow with the Wharton Risk Management and Decision Processes Center and with the MacArthur Foundation Law and Neuroscience Project.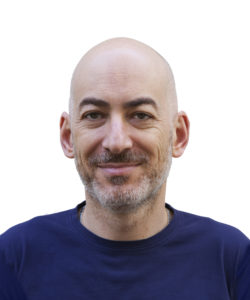 Distinguished Senior Fellow and Co-Lead of BCFG Savings

Shlomo Benartzi is a behavioral economist interested in combining the insights of psychology and economics to solve big societal problems. He works on creating digital nudges that leverage technology to achieve massive scale and help millions make better financial decisions. He received a Ph.D. from Cornell University's Johnson Graduate School of Management and is a professor emeritus and co-founder of the Behavioral Decision-Making Group at UCLA Anderson School of Management.
Along with Nobel Laureate Richard Thaler, Shlomo pioneered the Save More Tomorrow™ (SMarT) program, a behavioral prescription designed to nudge employees to increase their savings rates gradually over time. The program has been incorporated into the Pension Protection Act of 2006, enabling approximately 15 million Americans to boost their retirement savings.
Shlomo is currently a senior academic advisor for the VOYA Behavioral Finance Institute for Innovation, a board member of Acorns, and a senior advisor for Blast, Personal Capital and Wisdom Tree.

Jake Rothschild
Research Coordinator
GRADUATE STUDENTS AND POSTDOCS
Lauren Eskreis-Winkler
Booth School of Business, University of Chicago

Kyla Haimovitz
University of Pennsylvania
Samantha Horn
Carnegie Mellon University
Alexa Hubbard
New York University
Steven Jones
Rutgers University
Joowon Kim
University of Pennsylvania
Erika Kirgios
University of Pennsylvania
Katie Mehr
University of Pennsylvania
Yeji Park
Princeton University
Aneesh Rai
University of Pennsylvania
Joachim Talloen
Carnegie Mellon University
Jamie Taxer
Stanford University
Laszlo Bock
Co-founder and CEO
Humu
Troyen Brennan
Executive VP and Chief Medical Officer
CVS Health
Steve Cole
Professor of Medicine and Psychiatry and Biobehavioral Sciences
UCLA School of Medicine
Helen Dean
CEO
United Kingdom National
Employment Savings Trust
William Hite
Superintendent
The School District of Philadelphia
Dave Levin
Co-founder, KIPP
Co-founder, RELAY Graduate School of Education
Thomas Montag
COO
Bank of America
Robert Sahadevan
Enterprise VP of Consumer Marketing and Data Analytics
Humana
Maya Shankar
Head of Behavioral Science
Google
Ryan Smith
Co-founder and CEO
Qualtrics
Piyush Tantia
Co-Executive Director
ideas42